Internal Medicine
Unity Hospital
Welcome to the Home of High Quality Internal Medicine Education
Look to us for the highest quality education. We sharpen your clinical skills, teach you to teach, cultivate your scholarship potential and invest in your success.
DIRECTOR'S LETTER
Thank you for your interest in Unity Hospital's Internal Medicine Residency Program. In 2017, Unity's Residency Program marks its 75th year of training outstanding people who have gone on to careers in academic general internal medicine, subspecialty practice, and primary care, both here and abroad. Our facilities and services are growing right along with our reputation. In the past ten years, Unity has completed major renovations to our main teaching hospital, our flagship outpatient teaching site, our Resident conference center, our medical library, and the Department of Medicine. These state-of-the-art facilities are complemented by state-of-the art clinical information systems and electronic educational resources, all designed to ensure the ability of our residents to provide 21st century care.
We look forward to hearing from you!
Michael DiSalle, MD
Program Director
Typical Rotations
Unity Hospital's Internal Medicine Residency Program has a 4+1 block schedule. This means that residents have a 4 week rotation (e.g. floors, ICU, elective, etc.) followed by 1 week in the ambulatory clinic. This pattern repeats itself throughout the three years of residency, enhancing both the inpatient and outpatient experiences. During required inpatient or elective blocks, residents do not go to the ambulatory clinic, focusing instead on their current rotations. Conversely, when in the outpatient clinic, residents can focus on ambulatory medicine. This change to the 4+1 block schedule began in the 2012-13 academic year and has been positively received by both residents and faculty. Preliminary residents, who do not go to clinic, have increased elective time to prepare for their future careers.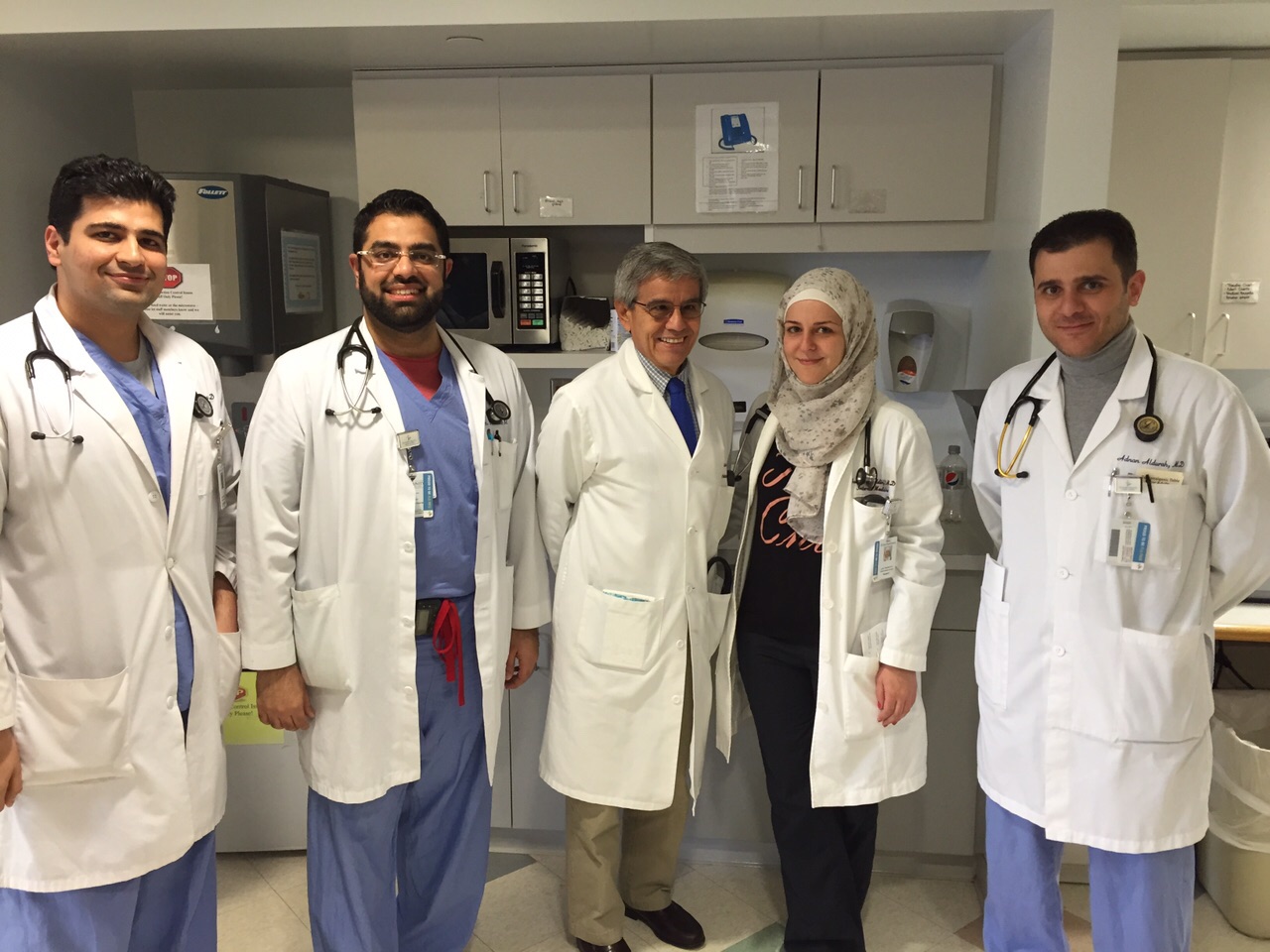 | | |
| --- | --- |
| ROTATION | WEEKS |
| Ambulatory Clinic | 10 |
| Intensive Care Unit | 6-8 |
| Inpatient General Medicine | 18 – 25 |
| Emergency Medicine | 2 |
| EKG | 1-2 |
| Night Float | 3-4 |
| Electives (categorical) | 4 |
| Electives (prelims) | 12 |
| | |
| --- | --- |
| ROTATION | WEEKS |
| Ambulatory Clinic | 10 |
| Geriatrics | 3 |
| Intensive Care Unit | 4 |
| Inpatient General Medicine | 10 |
| Hematology/Oncology | 3 |
| Nephrology | 4 |
| Palliative Care/Hospice | 3 |
| Night Float | 4 |
| Electives | 7-8 |
| | |
| --- | --- |
| ROTATION | WEEKS |
| Ambulatory Clinic | 10 |
| Intensive Care Unit | 4 |
| Inpatient General Medicine | 9-11 |
| Infectious Disease | 4 |
| Emergency Medicine | 2 |
| Cardiology | 4 |
| Night Float | 4 |
| Electives | 9-12 |
Thank you for your interest in Rochester Regional Health/Unity Hospital (Rochester)'s Internal Medicine Residency Program (formerly known as Unity Health System Program). We participate in the Main Residency Match through NRMP.
Application deadline is December 31, 2019.
Interviews are held from October through January.
1510140C0
Categorical Applicants
NRMP CODE
1510140P0
Preliminary Applicants
NRMP CODE
1403531527
ACGME Program ID
Criteria and Requirements
We accept applications only through ERAS. Complete applications must include the following:
Three (3) letters of recommendation, including one from your Chairperson in Medicine. If he/she is not available, you may use an alternate
Medical school transcript
USMLE or COMLEX transcript
*PLEASE NOTE: Incomplete applications will not be reviewed.
In reviewing applications, we consider medical school transcripts, Dean's Letter/MSPE, letters of recommendation, USMLE test scores (and number of attempts), and clinical experience.
We accept International Medical Graduates, and we sponsor J1 and H1-B visas
To be considered for H1 visa sponsorship, you must have a passing USMLE Step 3 result by "Match Day"
We do not post cut-off scores; rather, we consider each person's entire application
Graduation within the last five years is preferred
Clinical experience is preferred
We do not require ECFMG certification at the time of interview, but certification must be obtained before starting Residency
Contract includes the 3-year categorical Internal Medicine Residency Program. Residents receive an initial contract for one year and will receive a new contract for each subsequent year, provided that all performance expectations are met.
View a sample contract. This is a sample contract for our categorical residents; our preliminary residents receive a single year contract.
Benefits and Compensation
Salaries are paid on a bi-weekly basis. The salaries for the 2020 – 2021 academic year will be:
All residents are provided an annual allowance for conference attendance and/or the purchase of educational materials, electronic resources, etc. Educational allowances are:
PGY 1: $250
PGY 2: $300 (plus 70% reimbursement of an ACP membership and MKSAP)
PGY 3: $400
Lunch is provided weekdays during Noon Conference. Meal tickets are provided for evening and weekend on-call shifts.
Residents receive 4 weeks of vacation each year.
Short-Term Disability Insurance (including Maternity Leave)
Residents who are out on short-term disability, which includes maternity leave, will be paid per New York State guidelines.
The cost to cover 60% of the resident's salary is paid by the Hospital. The resident can make an additional contribution to increase the coverage to 70% of salary.
Housestaff and their immediate families are provided with the opportunity to join one of two comprehensive medical insurance plans. The Hospital contributes a portion of the cost of the premiums.
Option to purchase one of two plans available. The Hospital contributes a portion of the cost of the premiums
Employees are provided with free basic life insurance coverage in an amount equal to the employee's annual salary.
Professional Liability Insurance
Professional liability insurance is provided by Rochester Regional Health insurance program for activities required by the residency program.
Option to enroll in tax deferred annuity plan.
Child care programs are offered for children between the ages of eight weeks to pre-school, and a before and after-school program is available to serve employees and the community. Preferential consideration is given to Hospital employees based upon availability; these employees receive a discounted rate.
Free membership to state of the art Rochester Regional Health fitness center, including classes offered at the center.
Many attractive and affordable housing opportunities are available in close proximity to Unity Hospital. See links below:
Unity Hospital
1555 Long Pond Road
Rochester, New York 14626
Michael DiSalle, M.D.
Residency Program Director
585.723.7769
Khalid Abdel Gadir, M.D.
Associate Program Director
585.723.7769
Mazin Hameed, M.D.
Associate Program Director
585.723.7769
Christina Goodermote, M.B.A., Ed.D.
Administrative Director