Rochester General Hospital
Welcome to the Home of High Quality Interventional Radiology Education
Look to us for the highest quality education. We sharpen your technical acumen in procedural proficiency, nurture the necessary clinical skills, teach you to teach, cultivate your scholarship potential, and invest in your success.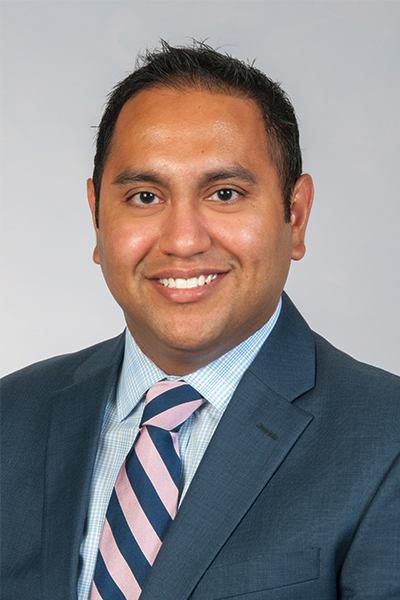 DIRECTOR'S LETTER
Welcome to the Rochester General Hospital Interventional Radiology Residency Program. I want to thank you for your interest in our residency program, which is a dual certificate program in Interventional Radiology and Diagnostic Radiology (IR/DR) at Rochester General Hospital. In my opinion, interventional radiology is the most fascinating and groundbreaking field in medicine. It combines ingenious minimally invasive procedures, technical savvy, and creativity with the wonders of modern diagnostic imaging, all while delivering lasting relationships through true clinically oriented medicine…
Raj Pyne, MD
Program Director
About Interventional Radiology Residency
The Rochester General Hospital IR/DR residency is a five-year training program built from the ground up to train residents in all aspects of the increasingly clinical world of Interventional Radiology. The Integrated Interventional Residency is fully accredited program by the ACGME. The complementary Diagnostic Radiology residency at RGH has been certified and training radiology residents for decades, including sending many residents over the years to prestigious interventional radiology fellowships. Last year, we matched our first two IR residents in addition to backfilling our IR program with outstanding DR residents at the upper levels.
The field of IR has evolved greatly over the past decade. IR procedures have replaced many surgeries with incredibly complex minimally invasive solutions.
As IR advances, the new paradigm for IR is to be a true clinical service. All other procedural or surgical fields realized long ago that you need to provide periprocedural services to adequately treat patients, treating the disease itself completely rather than technically performing a procedure someone else asked you to do. Thus, we have rethought our IR division recently by building a clinical model where we actively recruit and get referred patients with complex issues, work them up de novo in IR clinic or see them as true inpatient consults in the hospital, create a plan, perform their procedure (or develop an alternative plan), then follow them up as inpatients by rounding daily on them, and finally follow them longitudinally in IR clinic.
This paradigm shift has been so eye-opening that many realized the training between diagnostic radiology and IR had to change, for the better. The classic pathway of 4 years of Diagnostic Radiology followed by 12 months of IR was not sufficient for training nor was it optimal to create clinically oriented, patient-centered interventional radiologists. The plan was to create a new track for trainees interested in pursuing interventional radiology. The new track would be a dual certificate in IR and DR to complement both but to have the IR training be more clinical and global. On September 11th, 2012, the American Board of Medical Specialties (ABMS), which allows for all board certification, approved a new dual primary certificate in interventional radiology (IR) and diagnostic radiology (DR). Interventional Radiology (IR) thus officially became the 37th medical specialty in medicine in 2012.
The entire IR/DR residency program here at Rochester General Hospital was built from the ground up (with input from numerous current and former residents) with the ideal training environment the foremost agenda. The first three years will involve mastering diagnostic radiology in a busy diagnostic imaging department, during which time trainees learn to interpret all imaging modalities with confidence. The final two years in PGY-5 and PGY-6 are spent immersed in a robust clinical interventional radiology division with five interventional radiologists and aided by 3 physician assistants, which is thriving and growing every year.
During the first 3 years (PGY 2-4) of this IR/DR residency, trainees will train almost indistinguishably alongside the Diagnostic Radiology residents, including the same educational goals and objectives. The only difference will be some added IR rotations in these first three years. All responsibilities including call will otherwise be identical. In PGY-5 and 6, the IR/DR residents will focus their training on all aspects of interventional radiology, including both technical skills as well as clinical care. The overarching goal is for trainees in our program to become adept in the interpretation of all diagnostic imaging modalities as well as to become skilled and proficient in not only the technical skills of minimally invasive image-guided procedures, but also the compassionate care of their patients both before and after the procedure. The goal of the program is to graduate confident, independent practitioners able to both lead a true clinical IR service while also having the ability to be a productive diagnostic radiologist in either academic or private practice.
| | |
| --- | --- |
| ROTATION | WEEKS |
| ER | 8 |
| Body | 8 |
| Chest | 4 |
| Ultrasound | 6 |
| IR | 6 |
| Nuclear | 4 |
| Mammo | 4 |
| MSK | 4 |
| Neuro | 4 |
| Peds | 4 |
| TOTAL | 52 |
| | |
| --- | --- |
| ROTATION | WEEKS |
| ER | 4 |
| Body | 4 |
| Chest | 7 |
| Ultrasound | 4 |
| IR | 8 |
| Nuclear | 4 |
| Mammo | 4 |
| MSK | 4 |
| Neuro | 4 |
| Peds | 4 |
| Night Float | 5 |
| TOTAL | 52 |
| | |
| --- | --- |
| ROTATION | WEEKS |
| Chest | 4 |
| IR/Research | 8 |
| Nuclear | 4 |
| Mammo | 4 |
| MSK | 4 |
| Neuro | 5 |
| Peds | 4 |
| AIRP | 4 |
| Advanced Imaging | 11 |
| Night Float | 4 |
| TOTAL | 52 |
| | |
| --- | --- |
| ROTATION | WEEKS |
| IR Procedures/Clinic | 12 |
| IR Consult/Vascular Imaging/Procedures | 24 |
| ICU | 4 |
| Elective/Research | 4 |
| Diagnostic – Nucs | 4 |
| Diagnostic – Mammo | 4 |
| TOTAL | 52 |
| | |
| --- | --- |
| ROTATION | WEEKS |
| IR Procedures/Clinic | 30 |
| IR Consult/Vascular Imaging/Procedures | 6 |
| The Vein Institute | 8 |
| Elective/Research | 4 |
| NeuroIR | 4 |
| TOTAL | 52 |
WHAT WE DO
The Division of Interventional Radiology at Rochester General Hospital is a busy practice performing the full spectrum of IR. We are comprised of five fellowship-trained interventional radiologists, three of whom are covering IR services each day. In addition, we are supported by an amazing staff including three physician assistants, IR technologists, dedicated ultrasound technologists, nurses, and administrative staff.
Vascular Disease
Angiography
Trauma embolization and stenting
GI bleed embolization
Visceral aneurysm repair
Complex aortic endoleak repair
Varicocele embolization
AVM and venous malformation embolization
TIPS
BRTO/CARTO/PARTO
Peripheral arterial disease
Tumor/pre-operative embolization
Post-partum hemorrhage embolization
High risk pregnancy prophylactic balloon placement
Hemoptysis – bronchial artery embolization
Epistaxis – internal maxillary artery embolization
Renal artery stenting
Mesenteric artery stenting
Venous thromboembolism/Pulmonary embolism/May Thurner Syndrome
Venography
DVT thrombolysis
Chronic total occlusion crossing and venous reconstruction
Inferior vena cava filter placement
Standard and complex inferior vena filter retrieval
Pulmonary embolism thrombolysis and thrombus extraction
Cancer/Oncologic Treatment
Liver-directed therapies
Y-90 radioembolization
Chemoembolization (TACE)
Bland embolization
Ablation
Microwave ablation
Radiofrequency ablation
Cryoablation
Portal vein embolization
Port placement and Hickman catheter placement
Intrathecal chemotherapy administration
Bone marrow biopsies
Paracentesis and thoracentesis
Tunneled effusion and ascites catheter
Spine Interventions
Kyphoplasty (vertebral augmentation)
Spinal tumor ablation
Spine biopsy
Lumbar punctures
Myelograms
Women's Health
Uterine Fibroid Embolization
Ovarian vein embolization for pelvic congestion syndrome
Post-partum hemorrhage embolization
High risk pregnancy prophylactic balloon placement
Tubal recanalization
Gastrointestinal/Biliary/Portal Hypertension
TIPS
Portal vein embolization
Gastrostomy/gastrojejunostomy tube placement
Treatment of GI hemorrhage
Cholangiography
Biliary drain placement
Biliary stenting
Cholecyostomy and gall bladder drainage
Nephrology Disorders
Hemodialysis fistula placement/maintenance
Dialysis central venous access
Renal angioplasty and stenting
Fistula/graft maintenance and thrombolysis
Urological Disease
Renal tumor ablation
Prostate artery embolization
Bladder embolization
Nephrostomy placement and maintenance
Ureteral stent placement
Tract access for lithotripsy
Suprapubic catheter placement
Lymphatic Disorders
Lymphangiography
Thoracic duct embolization
Central venous access
PICC, PowerLine, Chest port, Hickman, Tunneled dialysis catheter
Difficult intravenous access including Transhepatic/Translumbar
Chest port removal
CT and Ultrasound-guided procedures
Soft tissue/organ biopsy
Bone biopsy
Paracentesis/Thoracentesis
Abscess drainage
Lymphocele/cyst drainage and sclerosis
Pain Management
Celiac plexus nerve block and neurolysis
Superior hypogastric nerve block and neurolysis
Miscellaneous
Foreign body retrieval
Fistulous tract closure
Neurological and spinal endovascular disorders
Applications are accepted September 15, 2017 through October 31, 2017. Applications are reviewed by the Selection Committee generally within 1 month. Interviews are offered on a rolling basis.
All applications must be submitted through ERAS. We require a minimum of:
3 letters of reference
CV
Dean's Letter
Personal Statement
There are no minimum requirements; each application is considered independently and in its entirety. MD/DO/MBBS/ECFMG candidates are all encouraged to apply.
*Applicants may apply for either or both programs. Ranking in each program is done independently
Information for Applicants
Selected to Interview
Interviews
Interview dates for 2017:
Tuesday, October 17, 2017
Thursday, October 19, 2017
Tuesday October 31, 2017
Thursday, November 2, 2017
Tuesday, November 14, 2017
Thursday, November 16, 2017
Tuesday, December 5, 2017
Thursday, December 7, 2017
Thursday, January 11, 2018
Accommodations
The Diagnostic Radiology Residency Program at Rochester General Hospital recommends the following hotel:
Holiday Inn Express
2200 Goodman Street
Rochester NY 14609
585.342.6956
Preferred rate of $90.00 / night
Complimentary airport shuttle / parking available
The Interview Day
07:30: Shuttle to RGH
08:00: Welcome
08:15: DR Residency Presentation
08:45: IR Residency Presentation
09:00: Interviews / Tour
12:00:  Residency Conference / Lunch
13:00:  Wrap up
13:30:  Shuttle to hotel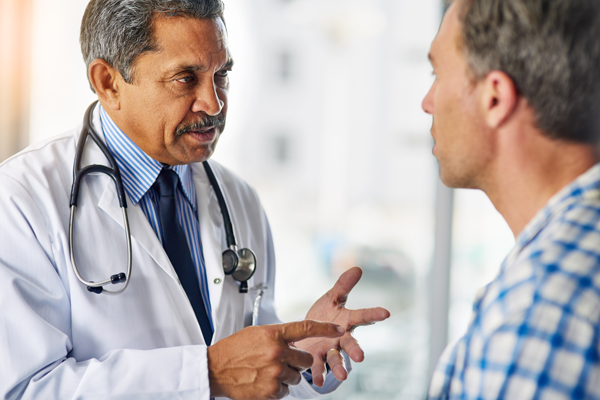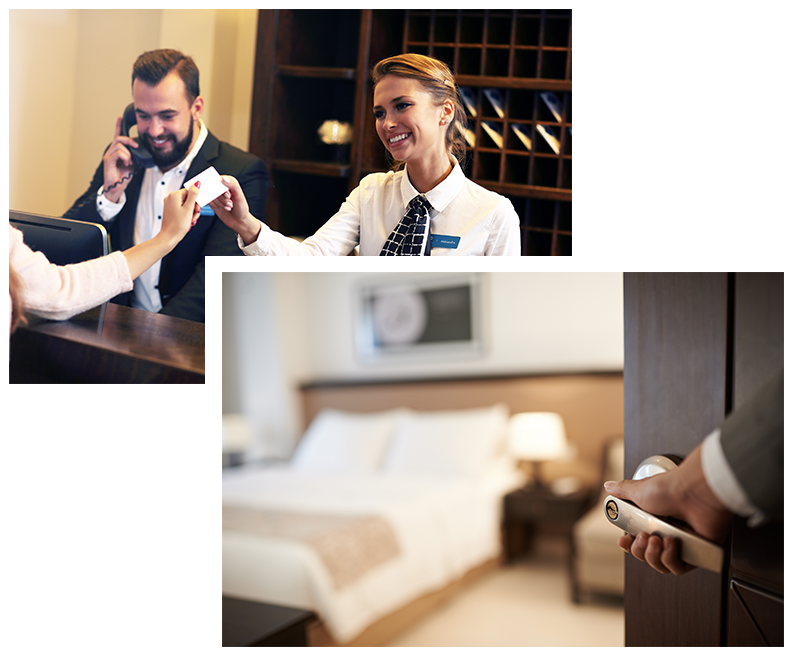 Traveling to Rochester
You can arrive in Rochester via airplane, bus or train, all terminals are approximately 20 minutes from the Holiday Inn Express. Transportation to and from the hotel is not provided, however taxi service is available.
We look forward to meeting you and showing you all that our program has to offer.
Optional Dinner
The program hosts dinner the night before the interview in a relaxed atmosphere. The dinner is strictly to get the residents' perspective on the program, the city, and resident life. It is entirely optional and does not affect ranking. Only current residents and applicants participate in the event.
Second Look
Candidates may schedule additional visits; however, no additional consideration is given for a second look. Once a candidate is ranked, we do not alter their position. Please contact Katie Galek, Program Coordinator, for scheduling.
Benefits and Compensation
Salaries are paid on a bi-weekly basis. The salaries for the 2018 – 2019 academic year will be:
The following is a list of benefits granted to all residents at no charge.
1 week HUDA Physics course, full tuition and conference allowance provided
4 weeks American Institute for Radiologic Pathology (AIRP™), full tuition and conference allowance provided
In-house moonlighting available for R2-5 residents in good professional and academic standing
5 weeks of paid vacation per year. Additional Paid Time Off (PTO) provided for academic achievements
Comprehensive health insurance is extended to residents and their families at no charge.
Professional Liability Insurance
Professional liability insurance is provided by Rochester General Hospital's insurance program for activities required by the residency program.
$10,000 employer paid coverage with option to purchase added coverage up to 4 times annual salary
Plan for Short-term Disability
Full salary is continued during off-the-job disability up to 26 weeks
Option to purchase 50-67% of pay coverage
Option to enroll in tax deferred annuity plan.
Option to purchase one of two plans available
Free membership to state of the art Rochester Regional Health fitness center, including classes offered at the center.
First year IR residents receive the latest editions of the requisite IR textbooks in addition to book
IR residents will be sized to purchase their own lead vest and skirt along with eye radiation protection for use throughout their residency and beyond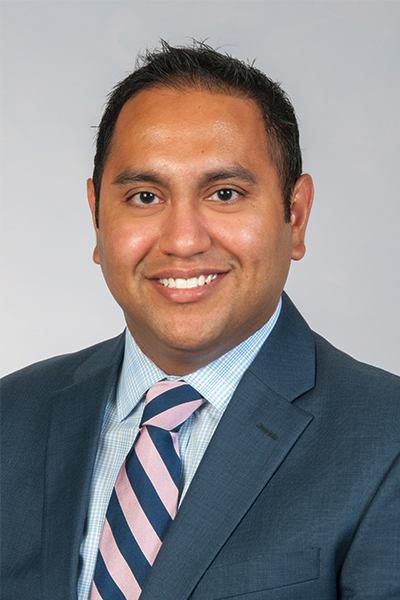 Raj Pyne, M.D.
Program Director, Interventional Radiology Residency
Associate Program Director, Diagnostic Radiology Residency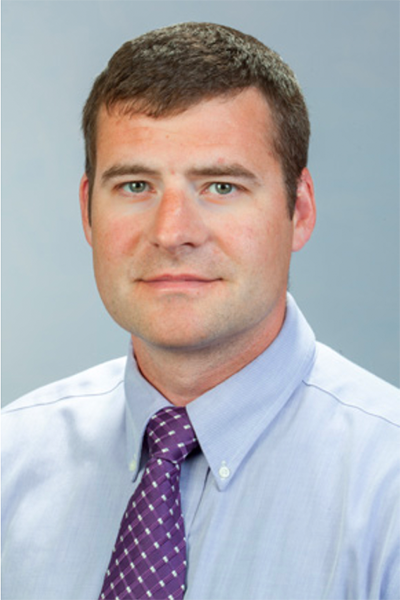 Kevin Lightner, M.D.
Program Director, Diagnostic Radiology Residency
Associate Program Director, IR/DR Residency
Katie Galek
Program Coordinator
Interventional Radiology and Diagnostic Radiology residency programs
Email: Katie.Galek@RochesterRegional.org
Phone: 585-922-2932
Fax: 585-922-3518
Department of Diagnostic Imaging
Rochester General Hospital
1425 Portland Avenue
Rochester, NY 14621
FREQUENTLY ASKED QUESTIONS
When do you start to accept applications?
Per the 2017 NRMP Match, we can officially start accepting applications on September 15th, 2017. Registration opens at 12:00 p.m. ET.
What is the application deadline?
Our application deadline is October 31st, 2017. As our interview dates are scheduled in October, November, December, and January, we strongly recommend that you get your application in before October 1st for the best chance to be reviewed and selected.
How many residents do you accept per year?
For the Fall 2017 match, we will currently be accepting applications from fourth year medical students for one IR/DR resident Advanced (A) position to start in the 2019-2020 academic year after a year of internship in the 2018-2019 academic year.
We will also be accepting applications in our Diagnostic Radiology (DR) residency training program for 4 Advanced (A) positions – we have been officially approved for the ESIR designation available to diagnostic residents, which will allow ESIR-accepted residents to complete a one year Independent IR Residency instead of the traditional two year Independent IR Residency.
When will I find out if I was accepted for an interview?
We will start reviewing applications shortly after September 15th. We will send out invitations for interviews via email in the beginning of October. More interview invitations will be given out later if needed. We will have interview days in October, November, December, and January. IR and DR applicants are generally interviewed on the same dates. Therefore, we strongly recommend that you get your application in before October 1st for the best chance to be reviewed and selected for an interview.
What is the difference between Integrated IR Residency, Independent IR Residency, and ESIR?
Integrated IR Residency is the five-year training residency providing a dual IR/DR certificate, providing 3 years of diagnostic training followed by 2 years of clinical IR training at the same institution. RGH is offering one position per year in this program.
Independent IR Residency is a two-year program in PGY-6 and PGY-7 allowing a diagnostic radiology resident who has successfully completed DR residency to further train in interventional radiology. This will replace the current IR fellowship. The Independent Residency officially starts in July 2020. We have submitted our application for the Independent IR Residency and will find out soon whether it was approved.
ESIR (Early Specialization in Interventional Radiology) is a pathway that shortens the Independent IR Residency to one year. If your diagnostic radiology program is ESIR-approved and you are accepted into that program, it shows that you have met minimum standards and requirements. Therefore, you are required to do only one year after matching into an Independent IR Residency. The Diagnostic Radiology program has submitted the application for ESIR designation and will find out soon whether it was approved.
Can I apply to the IR/DR program as well as the DR program?
Absolutely. We know that some applicants will only be applying to IR/DR residency programs as that is their only goal. However, given the limited amount of IR/DR residency positions around the nation, we know that many applicants will also be applying to Diagnostic Radiology residency spots as an alternative or backup with the option of applying to an IR Independent Residency position after completion (akin to what a previous IR fellowship was).
This year, in addition to our IR/DR positions, we will also be accepting applications in our Diagnostic Radiology (DR) residency training program for 4 Advanced (A) positions. We have been officially approved for the ESIR designation available to diagnostic residents, which will allow ESIR-accepted residents to complete a one year Independent IR Residency instead of the traditional two year Independent IR Residency. Both IR/DR and DR program directors fully understand this and welcome applicants who have applied or are interested in both programs.
If accepted for an interview, you will be specifically notified if the interview is for Diagnostic Radiology residency, Interventional Radiology residency, or both. Please note that to be accepted to interview for both, you need to have applied separately to both the IR and DR programs at RGH.
Do you have ESIR designation for DR residents interested in IR? Will you offer the Independent IR residency?
We have been officially approved for the ESIR designation and we are in the process of applying for the Independent IR residency. Any resident finishing our Diagnostic Radiology residency can apply to a two year Independent IR residency for PGY-6 and PGY-7 to get their dual-certificate in IR/DR. The Independent IR Residency is a distinct two-year program to be implemented everywhere in 2020, replacing the current IR fellowship. However, ESIR is a special designation given to a Diagnostic Radiology residency to show that residents have been given enough clinical and IR training throughout their DR residencies to warrant advanced placement into a one year Independent IR/DR residency (instead of the traditional two year IR residency). As of late September, we now have the ESIR designation available for diagnostic residents. Those DR residents will have to apply and be accepted for ESIR designation by the end of their second DR year (PGY-3).
What are the minimum requirements to apply for the IR/DR residency?
An applicant for the RGH IR/DR residency program must have a medical degree prior to residency program start date from an accredited medical school. In addition, please include the following in your application sent through ERAS:
Dean's Letter / Medical School Performance Evaluation
Medical School Transcript
USMLE scores
Personal statement
Three letters of recommendation
Curriculum Vitae
ERAS common application
Is there a minimum board score to apply?
There is no minimum board score to apply. All applications are looked at in their entirety and on an individual basis.
Do you accept applications from foreign medical graduates (FMG's)?
Yes. We will review all completed, qualified applications for interview.
How do I find out about an update on my application status?
If you have a question, please email the program coordinator Katie Galek at katie.galek@rochesterregional.org or call 585-922-2932.