Internal Medicine
Rochester General Hospital
You want to get into a great residency program that can mold you into a fine physician and put you in place to achieve your career goals. Those are our goals as well! I humbly submit that we have achieved these goals for our residents, and our record speaks for itself. So talk to our residents, present and past, about the clinical experience here, and about the feeling of family as well. You will see the passion we have for each other, for our patients, for our hospital, and for our community.
We look forward to speaking with you soon.
Dr. Stephen Silver
Program Director
Welcome to the Home of High-Quality Internal Medicine Education
Look to us for the highest quality education. We sharpen your clinical skills, teach you to teach, cultivate your scholarship potential and invest in your success.
| | | |
| --- | --- | --- |
| ROTATION | BLOCKS | WEEKS |
| Floor Blocks | 3.5 | 14 |
| Overnight Blocks | 1 | 4 |
| ICU Blocks | 1 | 4 |
| ED Blocks* | 0 | 0 |
| Vacation | 1 | 4 |
| Geriatrics | 0 | 0 |
| Electives | 3 | 12 |
| MAT Unit | 0.5 | 2 |
| Ambulatory | 3 | 12 |
| Cardiology | 0 | 0 |
| TOTAL | 13 | 52 |
| | | |
| --- | --- | --- |
| ROTATION | BLOCKS | WEEKS |
| Floor Blocks | 2.5 | 10 |
| Overnight Blocks | 1 | 4 |
| ICU Blocks | 1 | 4 |
| ED Blocks | 0 | 0 |
| Vacation | 1 | 4 |
| Geriatrics | 1 | 4 |
| Electives | 2.5 | 10 |
| MAT Unit | 1 | 4 |
| Ambulatory | 3 | 12 |
| Cardiology | 0 | 0 |
| TOTAL | 13 | 52 |
| | | |
| --- | --- | --- |
| ROTATION | BLOCKS | WEEKS |
| Floor Blocks | 2.5 | 10 |
| Overnight Blocks | 0 | 0 |
| ICU Blocks | 1 | 4 |
| ED Blocks* | 1 | 4 |
| Vacation | 1 | 4 |
| Geriatrics | 0 | 0 |
| Electives | 3 | 12 |
| MAT Unit | 1 | 4 |
| Ambulatory | 3 | 12 |
| Cardiology | 0.5 | 2 |
| TOTAL | 13 | 52 |
Clinical Exposure
Our program gives you a ton of clinical experience. Rochester General Hospital is a 528 bed hospital with the 11th busiest emergency department in the country. The hospital has been named one of the top 100 best cardiac centers in the country. We have 3 intensive care units. There is a close affiliation with Roswell Park Cancer Center in Buffalo. You will see it all.
Teaching
You will be working side by side with experienced faculty who are here because they love to teach. Our faculty are quite approachable and you will get to know them closely. Many have made major contributions to the medical literature.
Academics
Our system of 3 resident reports (overnight, intern and senior reports) means you are not lost in the crowd: you get individualized teaching throughout your residency. Our reports teach evidenced-based medicine and critical evaluation of the medical literature. We have a weekly Academic Half Day: 4 hours of truly protected time for team based learning, didactics, board review, and wellness. We are also excited about beginning an Academic Hospitalist Service in October 2019. We are initiating a Case Report Curriculum that walks residents through the process of writing up and submitting a case report for publication. Research opportunities are available and encouraged.
Research & Publication
There is ample opportunity to do research and contribute to the medical literature. Our program has a reputation for achievement in this area; we offer many options for research projects and abstracts, mentored by our faculty and supervised by an associate program director dedicated to this task.
Quality & Safety
A significant part of practice in the future will involve skills in improving systems of quality and safety. From internship on, you will be placed on a quality project and learn first-hand how it is done.
Ambulatory Care
Our new, entirely resident run clinic is at the heart of our commitment to teach primary care and serve our community. In addition, our "majors" program allows you to spend time in a specialty ambulatory setting. If fellowship is your goal, this program will allow you to develop a close working relationship over time with faculty in your field of choice.
Preparation for the Next Phase of Your Career
From our program, you will have the opportunity to advance your career after residency, be it primary care, hospitalist, or fellowship. Our majors program, research and publication opportunities, a close relationship with faculty, an option to do an away elective all will enhance your chances for placement in fellowship.
Innovation
We have a 6 week boot camp to orient you to our system.  Our interdisciplinary simulation program is always evolving.  Our point of care ultrasound program is in full swing.  The Academic Half Day and Case Report Curriculum are examples of innovation.  We have just begun an Observation Unit and Hospitalist electives. There is opportunity to create an elective; one resident worked to create an informatics elective this year.  We are moving into a new state of the art ICU in 2020.  We are moving forward!
A Wonderful Place to Live
Rochester provides great schools, culture and convenience, and Western New York is beautiful all four seasons – especially winter.
We Are Family
In the right environment, residency is an exhilarating experience where friends of a lifetime are made. Our residents and faculty are a diverse group that works as a team and support each other as family. Residency is not easy but we have a lot of fun along the way.
ERAS is a service which transmits residency applications, recommendation letters, Dean's Letters, transcripts, and other supporting credentials from medical schools to residency program directors using the Internet.
Applicants to the Rochester General Hospital Internal Medicine Residency Program are required to apply to the program using ERAS
Applicants should contact their medical schools, or see the ERAS Web site for more information on this service.
Deadline for Application: November 22, 2020
*IMRP denotes the Rochester General Hospital Internal Medicine Residency Program.
Due to the number of inquiries we receive, we are unable to review any applicant information that is not submitted through ERAS.
All first-year resident appointments are made through the National Resident Matching Program (NRMP). The table above lists the number of positions and NRMP number for our program.
Criteria and Requirements
We have established the following criteria for interviewing graduates of non-LCME approved medical schools.
Experience in the United States is not a requirement to apply.
Preference will be given to those applicants who have been clinically active since medical school graduation
Sponsorship of J1 and H1 VISAS will be subject to current immigration regulations. If the applicant qualifies for an H1B VISA, but the program is unable to secure the VISA in time for the program start date, the applicant must be willing to accept a J1 VISA.
Please Note: New York State Department of Health regulations limit non-LCME accredited international medical school graduates from participating in New York State residency programs if their training has included more than 12 weeks of clinical clerkships outside of the country in which the medical school is located unless the NYS Education Department has approved the school.
A current list of the approved medical schools can be found at the NYSED website: http://www.op.nysed.gov/prof/med/medlic.htm
We Require:
Completed Application Form (CAF) 5 (also printable in CV Format)
Personal statement
Transcript(s) from your Medical School(s)
Dean's Letter
Three letters of recommendation
Successful completion of Step I (minimum score 220), and Step II (minimum score 225) & Step II CSUSMLE or COMLEX
ECFMG number (if applicable)
The program deviates from these criteria only for applicants referred by faculty or housestaff based on personal knowledge of the applicant's clinical skills and judgment.
Information for Applicants Selected to Interview
Interviews
We have extended our interview season and will start in October to accommodate all DO applicants.
You will be notified via email by 3rdFriday, our convenient and easy to use recruitment platform. This email will contain detailed instructions for scheduling your interview. To ensure you receive emails from 3rdFriday, please add them to your safe sender list.
Please do not contact the Program Office to inquire about the status of your application. We are unable to provide specific information on individual applications.
Meet our Current Residents
One of the most popular aspects of your interview is a casual dinner at a restaurant the evening before your interview day. This is an opportunity to talk informally with our present house staff. Transportation will be provided from the hotel. Plan to be picked up at the hotel lobby at 6:30 pm and returned at 9:30 pm. We hope you will be able to arrive in Rochester early enough to attend this.
If you are driving and arrive later than 6:30 pm and would still like to attend the dinner, we will send you directions to the restaurant. If you arrive late to the Holiday Inn Express, but do not have transportation, inquire at the front desk.
Accomodations
The Internal Medicine Residency Program at Rochester General Hospital will pay for one night's accommodation at the following hotel:
Holiday Inn Express
2200 Goodman Street
Rochester NY 14609
585-342-0430
Blocks of rooms have been reserved at our expense for the night prior to your interview. You must make a reservation with your credit card, telling them that you are with the Rochester General Hospital Internal Medicine Residency Program. When you check in your credit card will not be charged, **however, if you do not show up and cancel your reservation 72 hours in advance, you will be charged the hotel fee.** Please make your reservation early. The Holiday Inn Express will not guarantee a room immediately before your interview date.
When you call the hotel at 585-342-0430 to make your reservation. Be sure to tell them that you are with the Rochester General Hospital Internal Medicine Residency Program.
If you need to cancel your interview, please contact the program office at (585) 922-4365 and the hotel to cancel the reservation and avoid charges.
Traveling to Rochester
You can arrive in Rochester via airplane, bus or train; all terminals are approximately 20 minutes from the Holiday Inn Express. Transportation to and from the hotel is not provided, however taxi service is available. Uber and Lyft are available for drop off to the airport only.
Help us coordinate your interview day. Please complete the Interview Check-in Sheet below. We look forward to meeting you and showing you all that our program has to offer.
Please do not contact the Program Office to inquire about the status of your application. We are unable to provide specific information on individual applications.
Information Folder
When you check-in at the hotel, you will be given a folder of information from our program. Details for your visit including the arrangements for the evening dinner and the pick-up times for transportation to the hospital for your interview day will be included. If you do not stay at the hotel, your folder will be given to you when you arrive at your interview. The interview day itinerary will be reviewed with you before the Morning Welcome with the Program Director.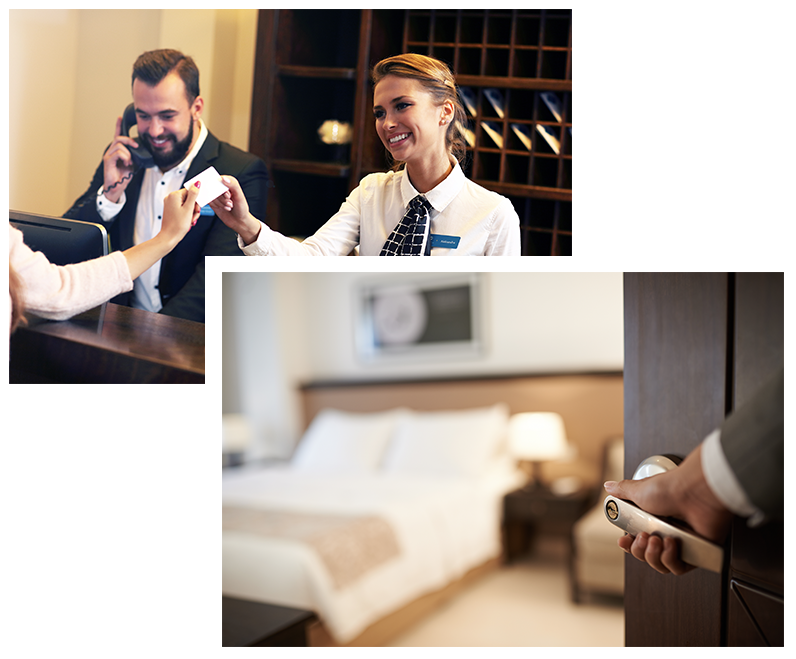 The following is a list of benefits granted to all residents at no charge.
Vacation
4 weeks of paid vacation per year
Travel & Education Allowance
Each resident year an allowance will be provided for education items and activities:
R1-$200
R2-$700
R3-$800
MKSAP Allowance:
Program reimburses for 1 electronic copy of MKSAP and 1 yr ACP membership
Professional Liability Insurance
Professional liability insurance is provided by Rochester General Hospital's insurance program for activities required by the residency program.
Term Life Insurance
$10,000 employer paid coverage with option to purchase added coverage up to 4 times annual salary.
Plan for Short-term Disability
Residents are entitled to up to six months of pay in the event of any disability, compensated at 60% of the resident stipend.
Long-term Disability
Option to purchase 50-67% of pay coverage
Retirement Program
Option to enroll in tax-deferred annuity plan.
Dental Plan
Option to purchase one of two plans available
Wellness Center
Free membership to state of the art Rochester Regional Health fitness center, including classes offered at the center.
Salaries are paid on a bi-weekly basis. The salaries for the 2020-2021 academic year will be:
The Greater Rochester area, in the Finger Lakes region of New York, is a truly unique place to live and work. Rochester's urban arts, entertainment and dining venues are complemented by surrounding suburban, rural and lakefront communities. This results in a wealth of options for work and play.
Internal Medicine Residency Program
Michelle Simmons
Program Coordinator
Manjula Kothuru
Sr. Administrative Assistant
Rochester General Hospital
1425 Portland Avenue
Rochester, NY 14621
Phone: 585.922.4365
Fax: 585.922.4440
Email: InternalMedicine@RochesterRegional.org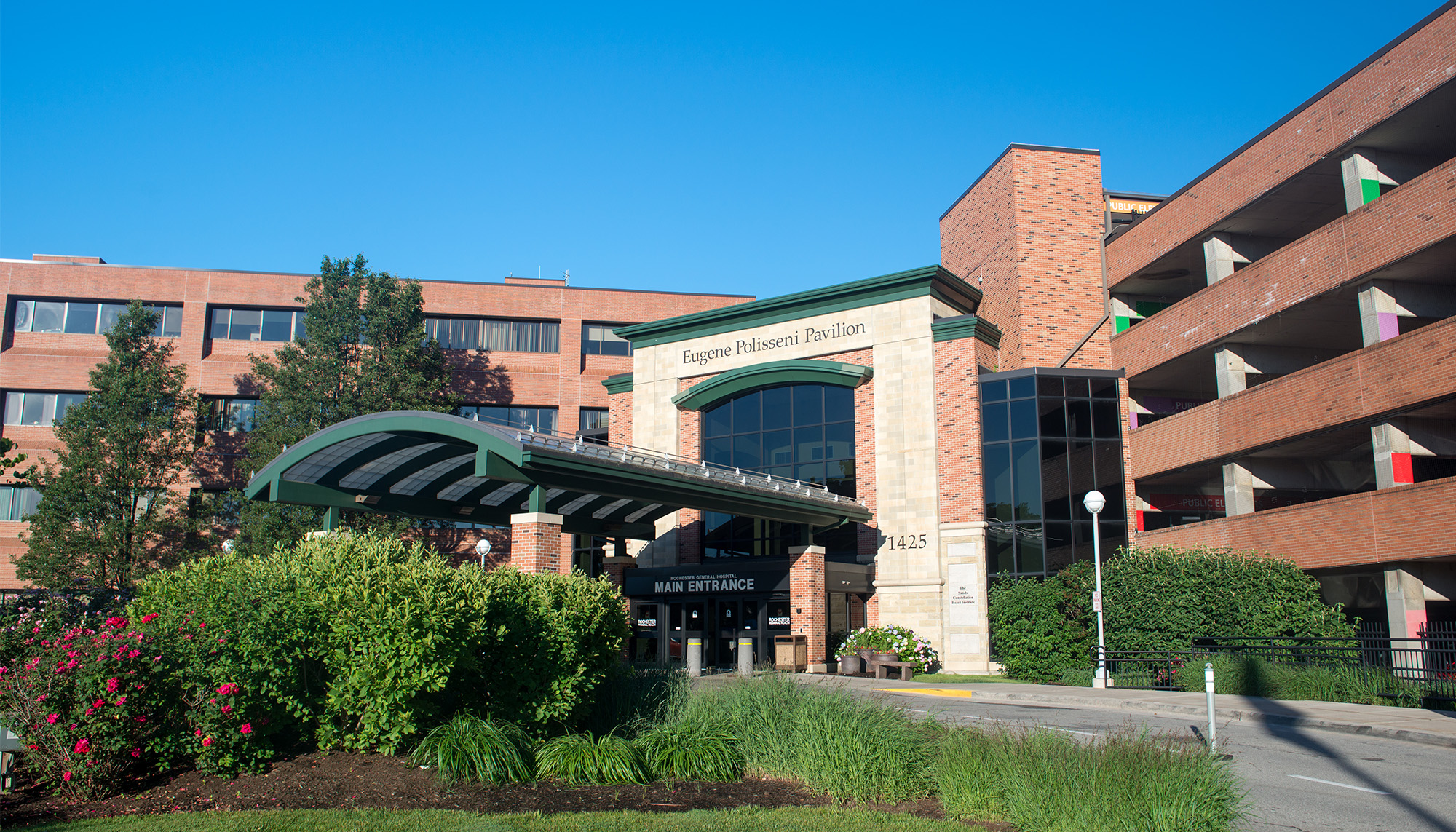 Faculty
View the current Faculty and Staff for the RGH Internal Medicine Residency Program
Current Residents
View our current residents in the RGH Internal Medicine Residency Program
Graduates
View the recent graduates of the RGH Internal Medicine Residency Program